Short Resume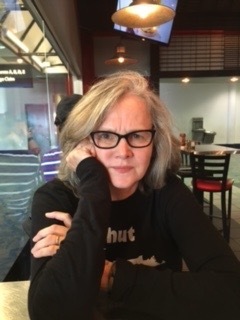 Christine M. Arvidson
chris@chrisarvidson.com

Books Published:

The Love of Baseball: Essays by Lifelong Fans. McFarland & Company

Reflections on the New River: New Essays, Poems and Personal Stories. McFarland & Company

Mountain Memoirs: An Ashe County Anthology. Main Street Rag Press.



Education

B.A. Communications, Olivet College, 1978
M.A. Liberal Studies, UNC Charlotte, 1997
M.F.A. Creative Nonfiction, Goucher College, 2005

Experience

Present: Adjunct Faculty, UNC Charlotte, English Department.

2007 - 2012: Assistant Director, The New River Conservancy. Responsibilities included development, communications, membership program and government relations. The New River Conservancy works to protect the New River and its watershed in NC, VA and WV.

February 2001 - February 2007: Director of Communications, Grand Traverse Regional Land Conservancy. Responsible for publications, newsletters, fundraising collateral, media and government relations, and general strategy and planning for a regional land trust. Member of the management team and appointed to serve as interim Executive Director, spring 2006, while Director was on sabbatical.

August 1997 - December 2000: Adjunct Faculty, UNC Charlotte and Robert Morris University. Taught undergraduate courses in Communications Studies and Women's Studies Departments; subject areas included focuses on writing, research, speech, and journalism. Member, UNC Charlotte Native American Academy; served as faculty advisor for UNC Charlotte University Honors Program senior portfolio projects.

October 1994 – July 1997: While enrolled in M.A. program, served as Administrative Secretary for University Writing Programs and Writing Resources Center, UNC Charlotte. Managed Writing Programs office, library, and Writing Resources Center including budgets, work study programs, scheduling and internal/external publications and correspondence.

1985–1994: Manager of Prospect Research, UNC Charlotte; Director of Development, Habitat for Humanity Charlotte; Assistant Director, Silver Anniversary Campaign, UNC Charlotte Foundation; Director of University Relations, USC Spartanburg; Assistant to the Director of Major Gifts, Furman University.

1980–1985, Washington D.C.: PAC Director, Political Liaison, Assistant to the Deputy Director, Democratic Congressional Campaign Committee; Director of Political Affairs, National Association of Home Builders; Staff Assistant, Congressman Robert A. Roe.

Miscellaneous

- Co-founder, Wordkeepers, a bi-monthly salon for writers and readers, in West Jefferson, NC.

- Runner up, Christine White Writing Award, Goucher College, August, 2005.

- Feature writer and book reviewer for the national publication ForeWord Magazine.

- Member, Board of Trustees, Olivet College, 2002-2005.

- Winner, Spring Prize for best paper in Liberal Studies, 1996.

- Former Weekly columnist, Creative Loafing newspaper in Charlotte, NC.